About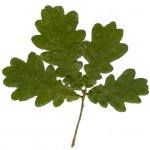 Welcome to the Bohemia Village Voice website. The Bohemia Village Voice was a free A5 news magazine published and distributed in the district of Bohemia in Hastings, Sussex, England. It was launched in 2006 by Bohemia resident and publisher John Humphries. Printed copies were published until December 2011. From January 2012, the articles have been published only online – via this website. The Bohemia Village Voice © John Humphries.
Advertising It is hoped that we will soon be able to carry paid advertising on our website pages. We hope shortly to be displaying a few test  advertisements.
History for a brief history of the Bohemia Village Voice, please click here.
People
Editor and publisher: John Humphries (john@bohemiavillage.com).
Assistant editor:          Jonathan Broughton (editor@bohemiavillage.com )
Volunteer:                      Nick Pryde.
Proof-reader:                Nick Browne.
Arts correspondent: Thad Skews
Website manager: Alan Jeffries.
Bohemia USA: Diane Haberstroh
Consultant editor: Julian Beecroft.
Accounts: Pamela Brown.
Contributors a number of people have contributed material (articles and/or photographs) or have helped by manning our office, providing research, and by editing or proof-reading our publication – for a list of contributors, click here.
Printed copies of the magazine are available from our office or by post. For details of issues available and costs, click here. Pages from all 81 editions of the magazine may be viewed from this website – 1) go to the home page, 2) click on 'Archive', 3) select year, 4) then select 'PRINTED MAGAZINE', 5) then select month.
Shop hours we aim to open every day, but as the shop is manned by volunteers this is not always possible. The following times indicate when we hope to be open.
Mon
Tues 2pm to 5pm
Wed 9am to 1pm
Thur 2pm to 5pm
Fri 2pm to 5pm
Sat closed
Sun closed
Statistics to view statistics about the number of posts per month since the first issue of the magazine, click here.
Website for details about design of this website, please click here.
Magazine first published May 2006. © John Humphries.
Contact us at
Bohemia Village Voice
79, Bohemia Road,
Sussex, England, TN37 6RJ.
Tel: +44 (0) 1424 430460.
editor@bohemiavillage.com