Copy Cats: were cheaper than Prontaprint
A new business opened its doors in Bohemia Road in April. Copy Cats is Enzo Buscaglia's first copy shop. He has a well-established photocopy machine supply and servicing business in Bexleyheath, London. "The manager of the shop is Tony Wood (34) of Hollington, but I travel down to Bohemia two or three times a week, and I'm always at the shop on Fridays", says Enzo. "The only serious competition in Hastings for us is Prontaprint and we're much cheaper", he continued. "All regular customers can expect even better terms". Reaction so far from local businesses seems to have been very good. "Tower House Hotel, in Tower Road West has ordered new brochures, stationery and custom-printed T-shirts from us. We've had a lot of passing trade."
Enzo (40) has been in the photocopier business for twenty years. He has equipped the copy shop with four copiers, three Canon and a Sharp machine, together worth about £40,000. "One of the Canon copiers can produce high quality colour copies and can fold and staple booklets. I may convert the Sharp machine to be self-service".
Who designed the Copy Cats logo? "That was done by my wife, Victoria – she also designed our own type font. She based the logo on our Persian cat Rosco".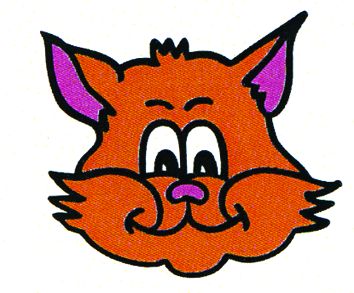 Leave a Response