West Hill offers help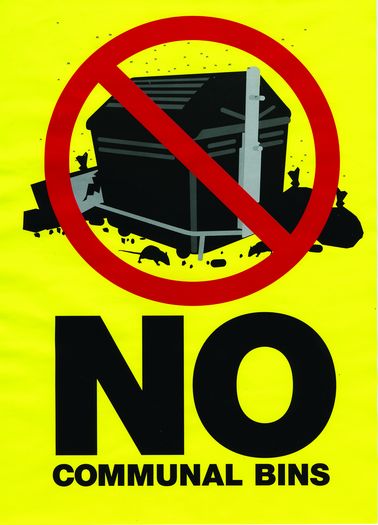 As we go to press, the latest date for Hastings Council's decision on implementing the planned introduction of communal bins into Bohemia is April 27th. St Peter's Road residents Bill Third and John Humphries presented their petition with 268 signatures to the borough solicitor on January 9th. Dave Inder presented one for Lower South Road. They were pleasantly surprised when Tania Forward of the West Hill Against Communal bins (WHAC) offered to supply them with striking yellow and black window posters (pictured) which they had 'surplus to requirements'.
Bill & John hand delivered to all shops and businesses in Bohemia Road, and to houses in some streets as well. A leaflet dispenser was put up outside the offices of the Bohemia Village Voice from which several hundred copies of the poster were taken. At least one St Peter's Road resident left no one in doubt as to his views (picture below).
Bill said "We are very grateful to Tania Forward and WHAC for their unexpected and very generous support in our bins campaign". Please see 'stop press', p 31.
"]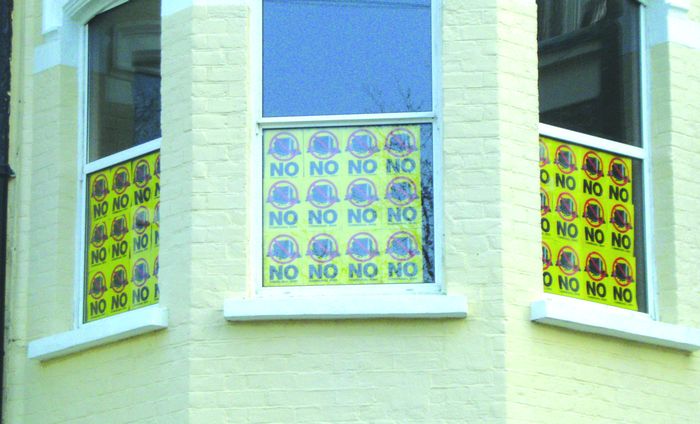 Leave a Response