Bohemia Arts & Crafts Exhibition – Ian Patterson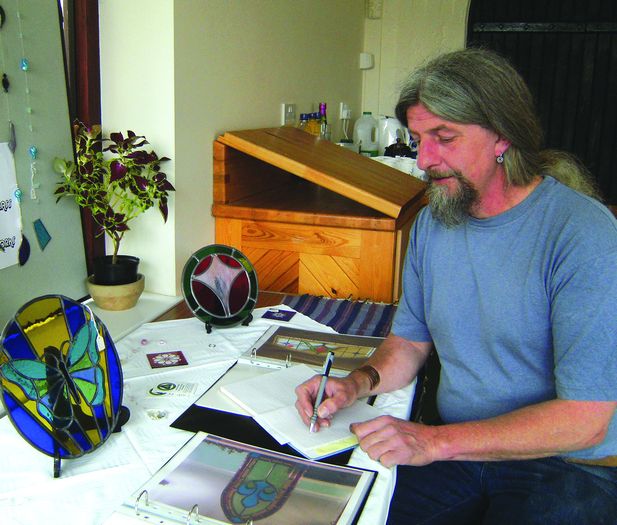 Ian Patterson, who lives in Cloudesley Road, trades as 'The Stained Glass Woodworks' in the Britannia Enterprise Centre. "I used to be a joiner and carpenter, until I was involved in a car crash five years ago", said Ian [pictured above]. "I went to college to try to get my brain working again, and found I had a talent for stained glass work. I could let my artistic side run rampant". Ian is able to provide a dual service: stained glass and joinery. "It's very handy to be able to use both skills when working on a wooden-framed glass window for example. I've recently been working on an 1860 stained glass porch door restoration – you wouldn't believe how much washing up there is: after the lead is stripped out, each individual piece of glass has to be separately cleaned before reassembly".
o Ian Patterson, The Stained Glass Woodworks, 30-31, Britannia Enterprise Centre, Waterworks Road, Hastings, TN34 1RT. Tel: 01424 722214 and 849144.
Leave a Response