Bohemia Arts & Crafts Exhibition – Fairtrade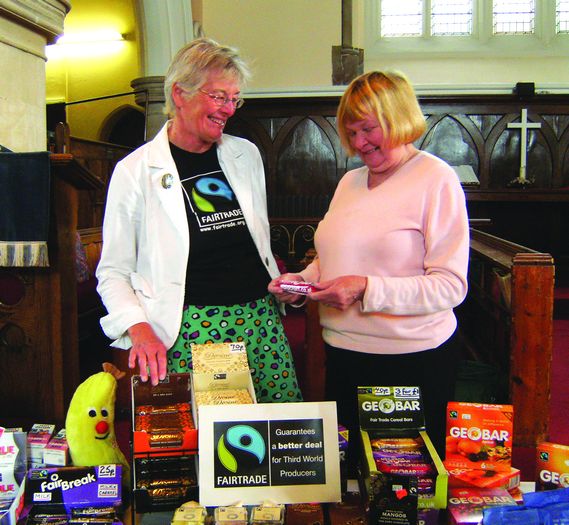 Inside the church itself were half a dozen stalls dedicated to the Fairtrade enterprise, run by volunteers Christine Ward and Denise Bonner [pictured above, behind the Fairtrade chocolate counter; Christine on left]. "We have Fairtrade foods on sale here at Park Road Church every Sunday during the coffee break, and we also run a stall here every first Saturday of the month", said Christine. "All the goods are stored at my home in Ashford Road and people collect from there. At the moment I'm buying up to £30,000 of supplies each year from our main wholesalers, Traidcraft." Christine has been selling Fairtrade goods for the last twelve years.
o Christine & Michael Ward, 11, Ashford Road, Hastings, TN34 2HA. Tel: 01424 460727.
Leave a Response