Turner in museum show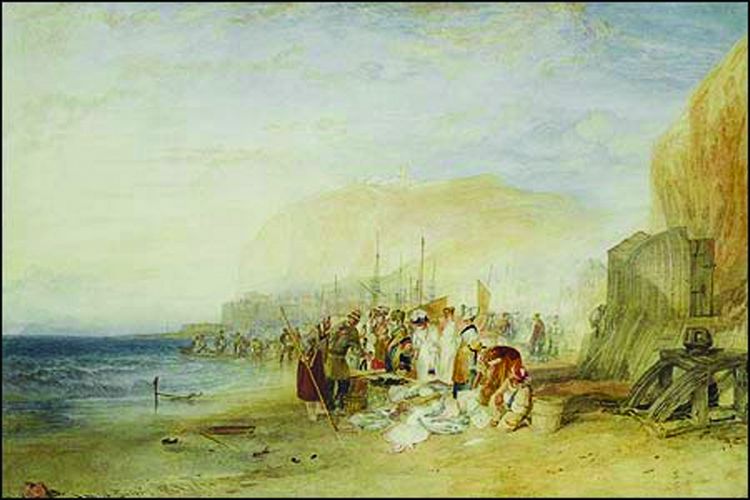 'Coasting' exhibition Hastings Museum & Art Gallery till 31st August 2009, info: 0845 274 1052.
Turner and Bonington on the Shores of the Channel: focusing on the first quarter of the 19th century, 'Coasting' explores and compares images of the coast on the English and French sides of the Channel, looking in particular at the work of RP Bonington and JMW Turner. The exhibition will show how both artists drew on and transformed the traditions of landscape and marine painting in Britain, France and Holland to forge a new aesthetic that was influential to their contemporaries.
At its heart was a mastery of colour and of sparkling atmospherics, displayed in the natural amphitheatre of sea, sky and beach. Through the works on display and the essays in the accompanying book the exhibition examines such themes as smuggling and piracy, fishing and fishmarkets, industrialisation and leisure. A highlight of the exhibition is the 'Hastings Fish Market on the Sands, Early Morning' [pictured] a Turner watercolour. Also on display will be a specially commissioned video installation Finisterre by contemporary Spanish artist Gemma Pardo.
Leave a Response